Ankle support
Ankle supports are very useful in managing lower limb problems. They provide stability for the lower leg muscles, tendons ligaments and joints, allowing them to heal and protection in a weightbearing position. The larger boots are suitable for bony injury like fractures. Some devices have hard plastic supports (stir up supports) on the sides, these are to prevent ankle instability episodes like repeat inversion injury. The most common device is an elastic support which can help with swelling and pain giving you confidence to remain active.
Conditions that often require an ankle support:
1. Ankle sprain
2. End recovery fracture of ankle (orthopaedic)
3. Ankle osteoarthritis (elastic)
4. Ankle instability (Stirup)
A support will commonly deactivate muscles slowly, so remember to build your muscles back up.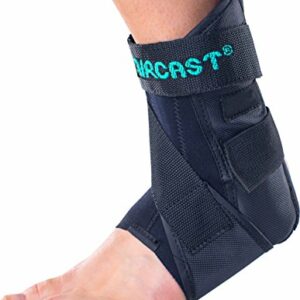 EASY TO CARRY: Lightweight ankle brace PROTECTION: Superb ankle support....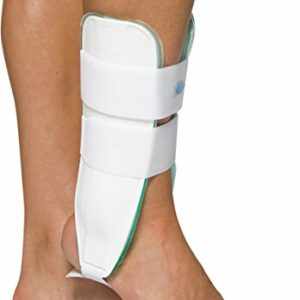 Commonly worn immediately after an ankle injury and throughout recovery;....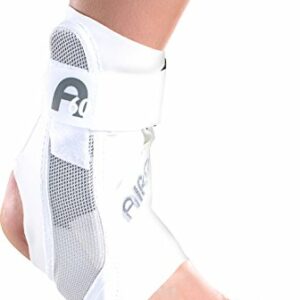 Brand: AIRCAST Color: White Size: L.
Ankle orthopaedic support